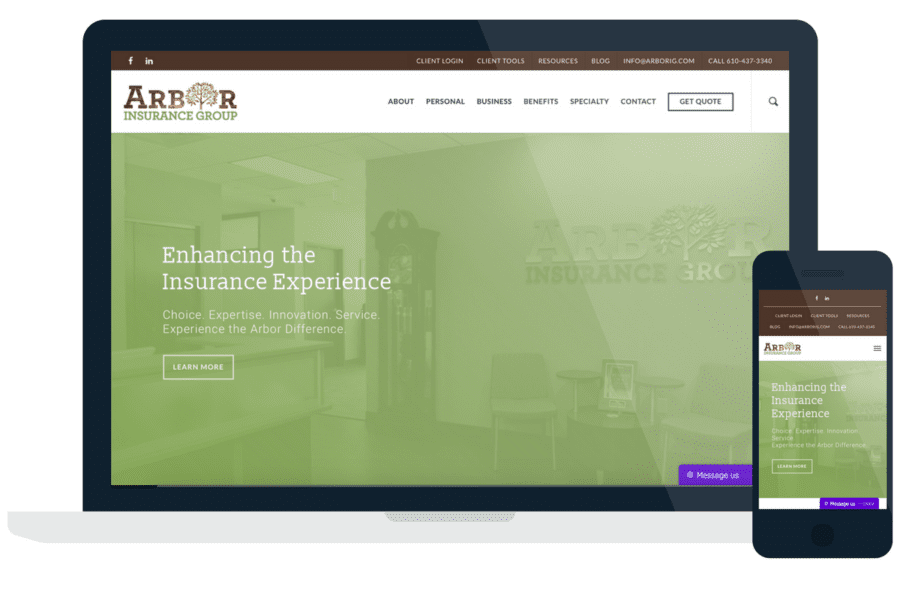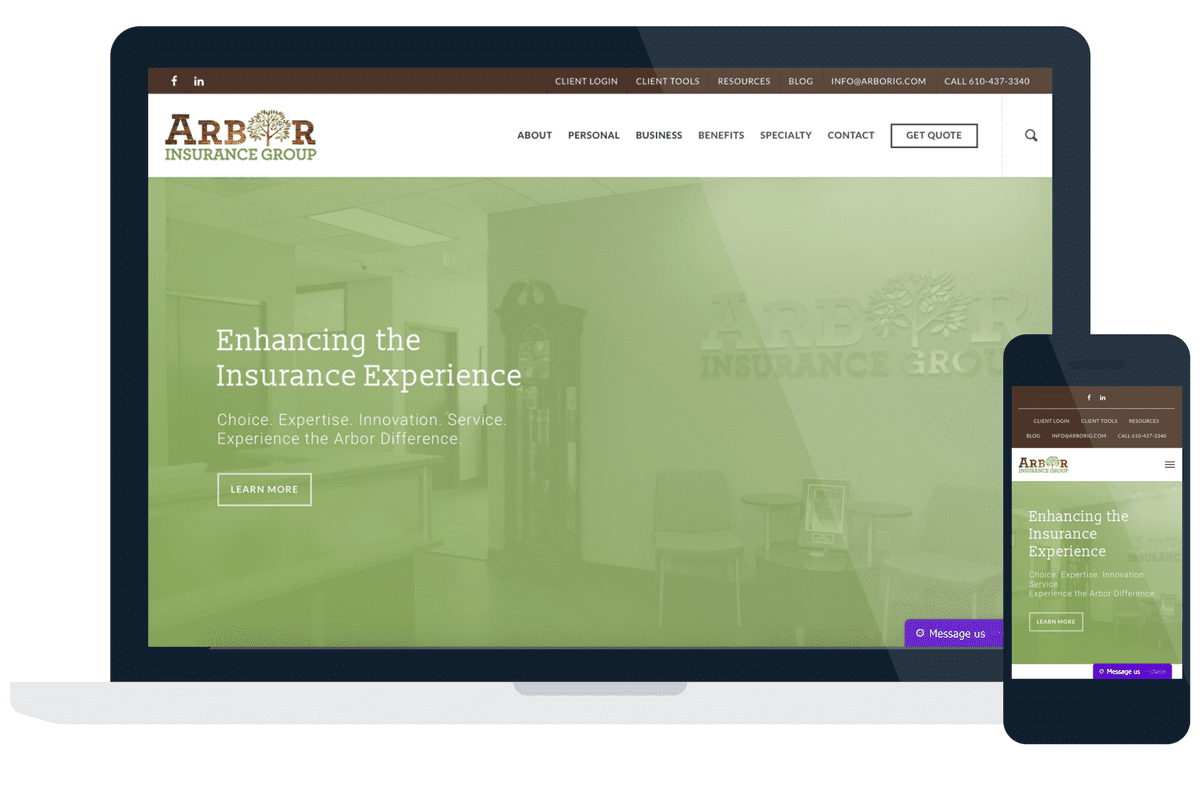 We launched a new, innovative website with lots of best-in-class, industry leading resources that make understanding the value of insurance easy for everyone!
They say that great things come to those who wait, and that has definitely proven to be true with our website redesign project. We had a vision of building an innovative site – one that would serve as the foundation of our social media efforts – with best-in-class, industry leading resources that make understanding the value of insurance easy for everyone. We took the time to get it right and we think we knocked it out of the ballpark. But what really matters is what you think (and we can't wait to get your feedback).
First, a little story about what we learned
Rewriting and redesigning a website from the ground up is a lot of work! But the end result was well worth the effort of our entire team because we now have a site that delivers a great user experience for our clients and prospects. We hope you agree, and would love to hear your thoughts on the overall site and the features mentioned below.
Some of our goals
A few of our goals with the new website were to make it more organized, easier to navigate for all users, easier for us to manage/update, and cooler looking than most insurance sites out there. Most of all, we wanted to help our clients get to know us better and we wanted to offer tools to make doing business with us easier.
A few very cool features
1. Truly Responsive Design
Try the new Arbor website on your tablet or smartphone…The website's true responsive design means that it works great on every screen, large and small.
2. Producer Customization
Need to get in touch with your insurance advisor but you don't want to sift through our entire team page to find the contact info? No problem! Our new website allows you to visit your insurance advisor's personalized site! Just enter your advisor's personalized URL, like this:
https://www.arborinsurancegroup.com/#jbeidleman
Here are a few other personalized URL's you can check out:
Thomas Bender: https://www.arborinsurancegroup.com/#tbender
Morgan Thomas: https://www.arborinsurancegroup.com/#mthomas
Allison Puchyr: https://www.arborinsurancegroup.com/#apuchyr
3. Intuitive Forms
From requesting a quote, to submitting a claim request, and everything in between – we've got you covered. When creating this feature, our goal was to provide our clients the ability to do more self-service – if they chose to do so. Our intuitive forms will walk you through every action and a member of our friendly team will reach out to you to confirm and take care of your request.
4. Interactive Coverage Scenes
Have you ever wondered about all of the risk factors your business, your family or your unique collection can potentially be exposed to, but the thought of reading a wordy article or even listening to a long-winded explanation simply makes you cringe? We solved that problem! Here's a peek at one of the "scenes" available on our website to help you learn about insurance in a fun, visual way.
5. Multilingual Translation
At Arbor, we're committed to promoting a culture of diversity and inclusion. We consider ourselves advocates for all consumers, through our ongoing efforts to partner with insurance companies that can provide more flexible coverage options. But we don't want to stop there. We want our website to be inclusive as well which is why we offer a multilingual translation of our website through Google Translate.
6. Live Chat
Sometimes you have a quick question, but you don't want to go through the trouble of picking up the phone. No problem! Our Live chat feature allows you to chat with our friendly insurance experts on your terms. It's our way of providing you with more accessibility to exceptional service.
7. Important Notifications
If there is a big storm on the horizon or perhaps our office is closing early for the holidays, we'll make sure you're in-the-know. With our Notification Bar, we can add a message across the top of our website pages to ensure you have quick access to important information.
We'll be featuring the new site over the next few weeks on social media, so feel free to like us on Facebook and follow us on LinkedIn. You can use the hashtag #GrowWithArbor to get in on the conversation.
So what do you think about the new site? Let us know by sending us a quick message HERE!