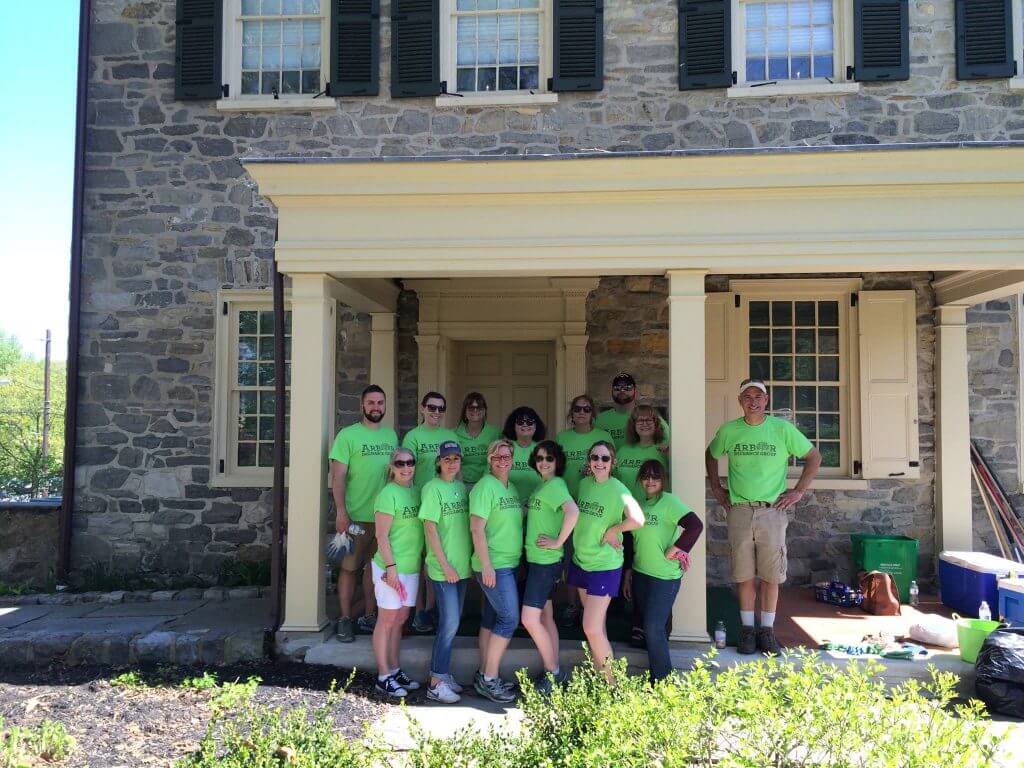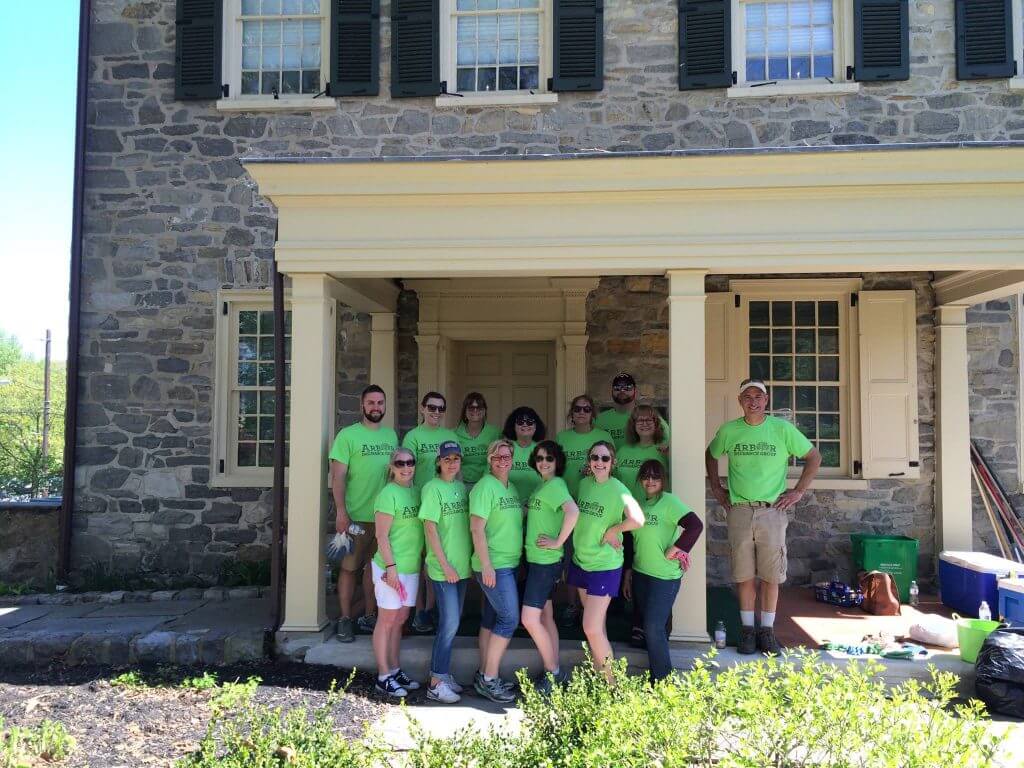 On Friday, April 28th, our Arbor team volunteered at Trout Hall in Allentown at the Lehigh Valley Heritage Museum and helped clean up the property for spring!
We had a wonderful time in the sun getting this beautiful property ready so that many Allentown residents can enjoy it this spring and summer!
Take a look at some photo highlights!
President & CEO, Bill Hacker, addresses the team
The Arbor volunteer team hard at work
Arbor volunteer team still smiling after a hard day's work!
For visiting hours and information about the Lehigh Valley Heritage Museum and Trout Hall, please visit their website.