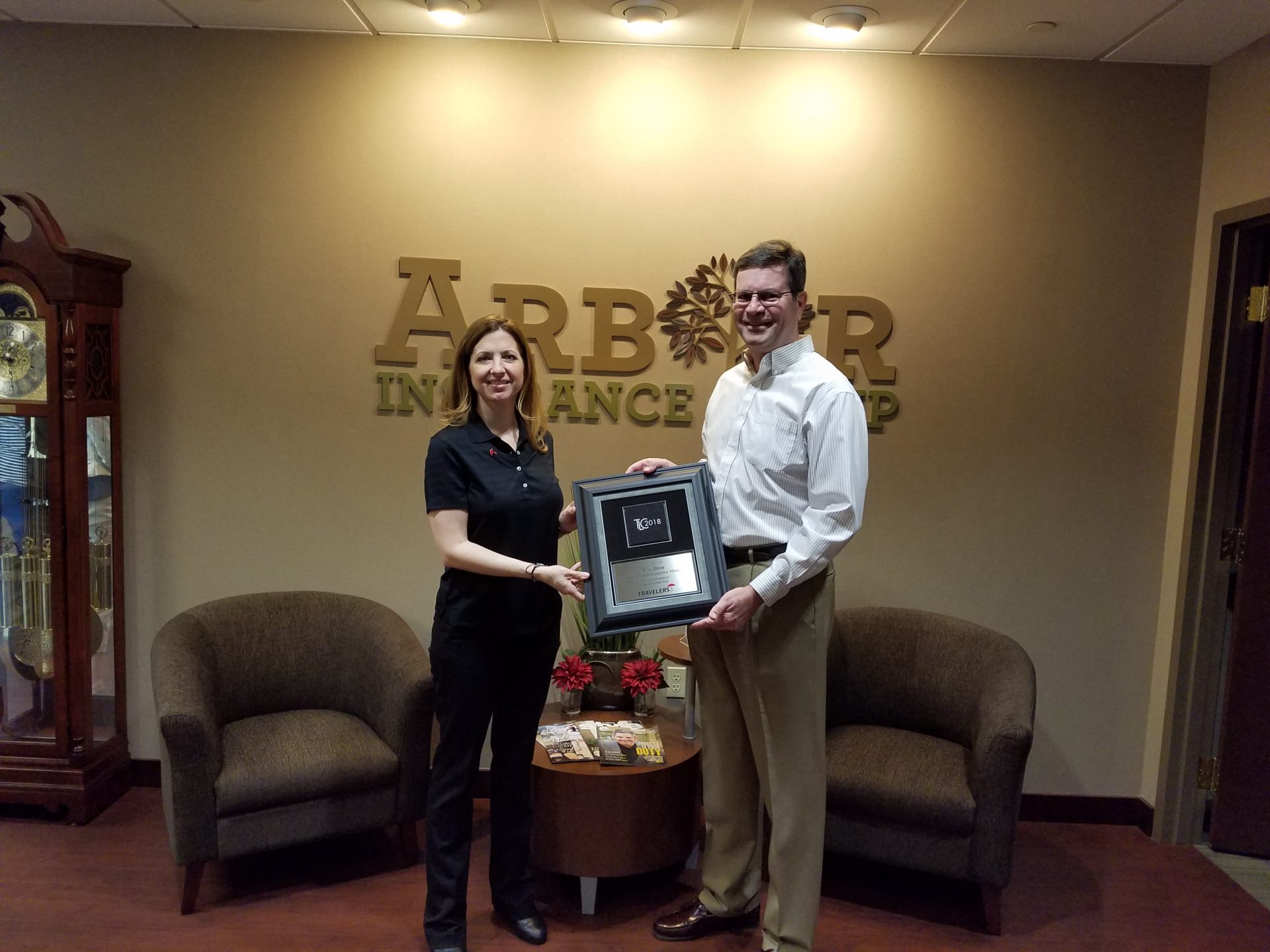 Arbor Insurance Group is proud to announce that Travelers Insurance honored Eric Blew, CFO, as 2018 Personal Insurance Agent of the Year at the company's annual leadership conference for top independent agents and brokers. This year's conference was held on Amelia Island.
The nine agents selected were honored for their outstanding customer service, long-term profitable growth and commitment to Travelers.
"The agents we chose to recognize this year have delivered high-quality service and tremendous value to their customers," said Michael Klein, Executive Vice President and President of Personal Insurance at Travelers. "We are proud to be their partner and congratulate them on their continued success."
Only about 2% of Travelers agents across the country are chosen to attend the event and Arbor has qualified to attend the conference continuously since about 2002. This will be the second time that Eric Blew has been recognized as Agent of the Year. The last time Eric received this award was in 2013.
"I am honored to be selected to appear on this esteemed list compiled by Travelers and be a recipient of the 2018 Personal Insurance Agent of the Year award," said Blew. "Travelers recognizes that, as a full-service independent insurance agency, we value the benefits of serving all insurance needs both conveniently and cost-effectively on a personal level. To be recognized nationally as the best of over 12,000 agencies appointed to do business with Travelers is an incredible accomplishment and a true honor."
About Travelers Insurance                  
The Travelers Companies, Inc. (NYSE: TRV) is a leading provider of property casualty insurance for auto, home and business. A component of the Dow Jones Industrial Average, Travelers has approximately 30,000 employees and generated revenues of approximately $29 billion in 2017. For more information, visit www.travelers.com.