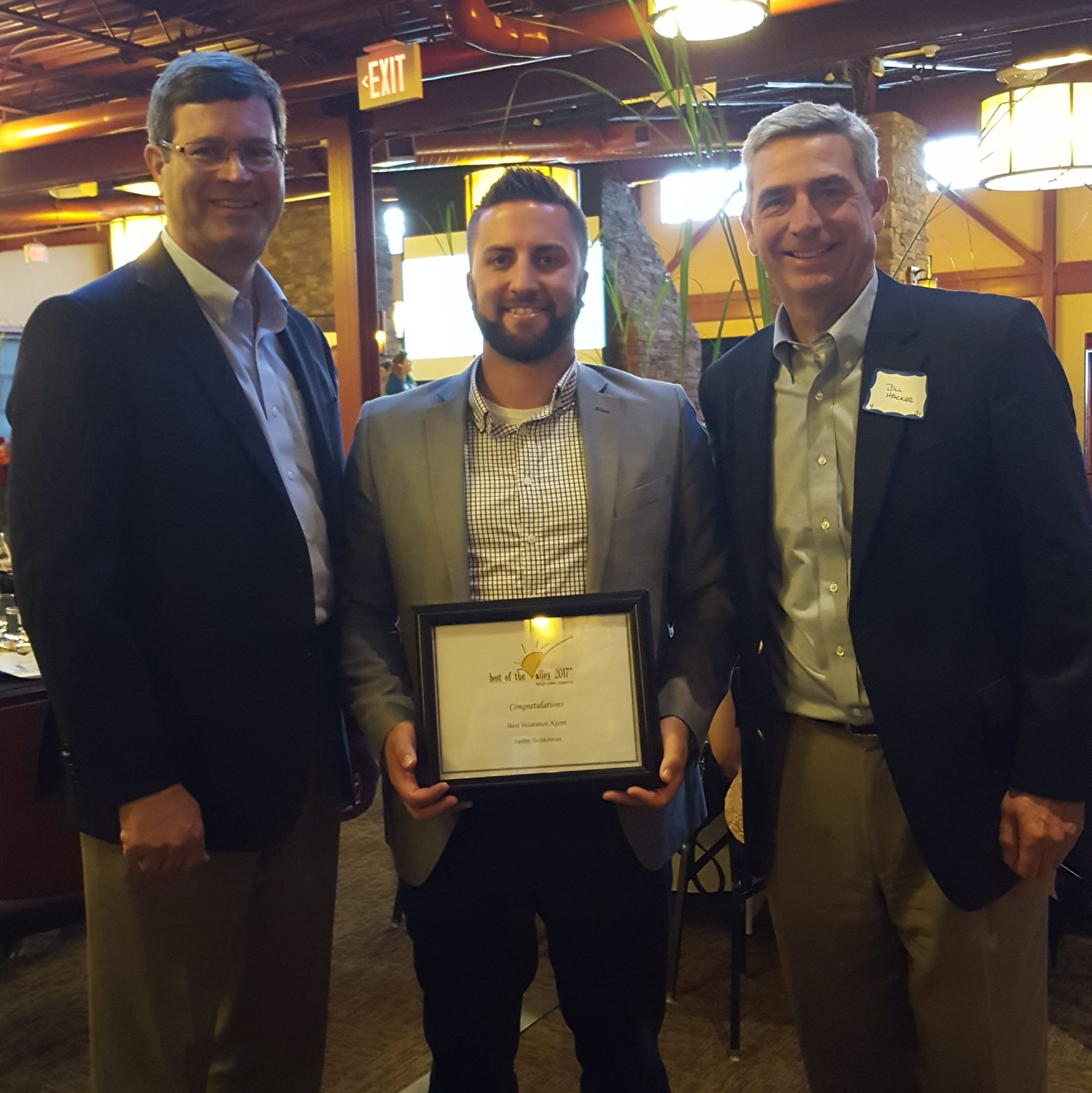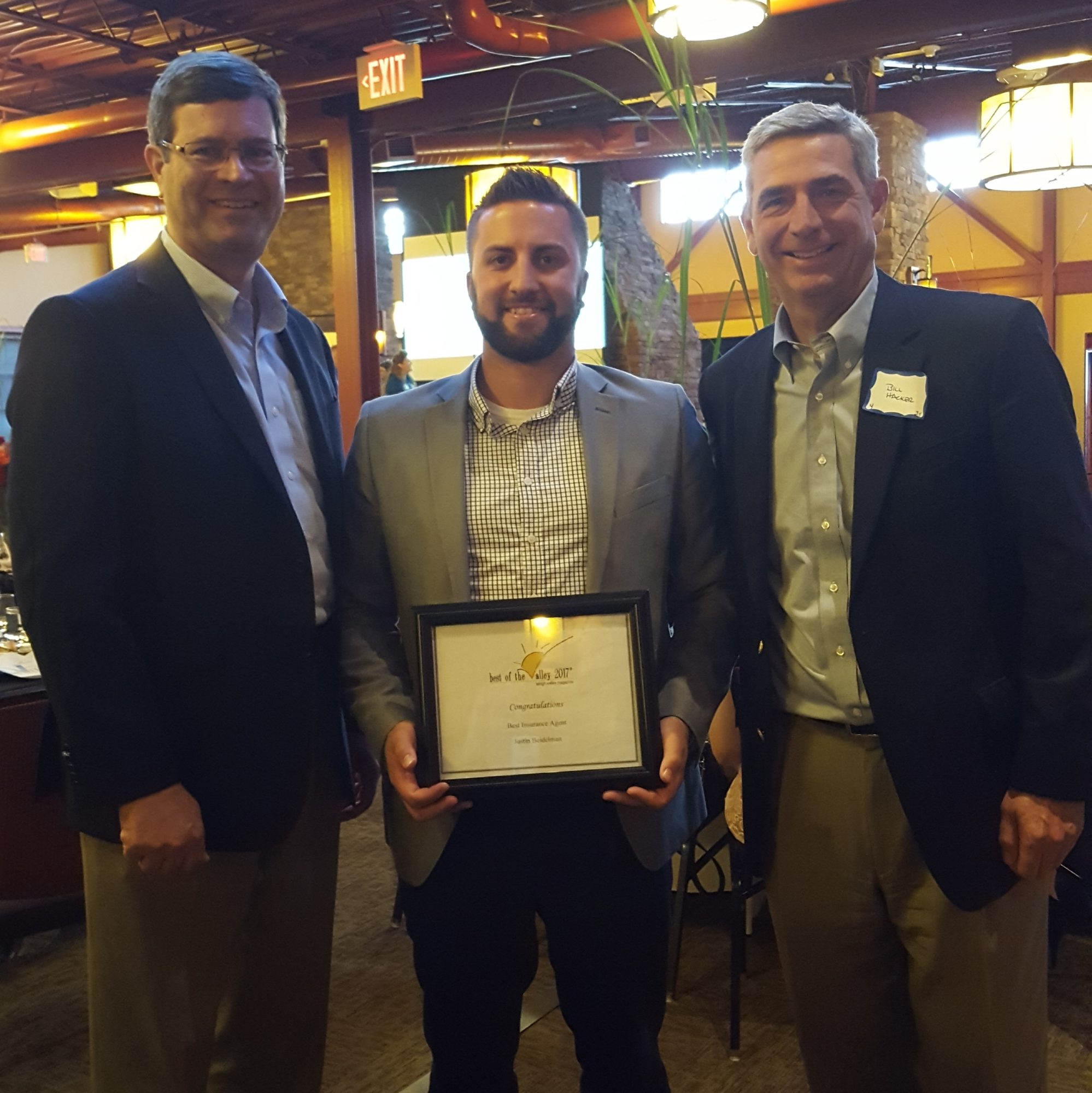 Arbor Commercial Insurance Advisor, Justin Beidleman, received the Best of the Valley title for best insurance agent in 2017, in the annual Lehigh Valley Magazine Best of the Valley Awards.
Justin joined Arbor Insurance Group in 2010 and has served the business insurance needs of clients in a variety of regional industries. Among his areas of specialization are contractors and construction related companies, commercial real estate, restaurants and other general business industries such as wholesalers/distributors, agribusiness and more. Justin is also an Alternative Risk Advisor, specializing in providing alternative forms of insurance through the use of member owned group captive programs to qualifying companies.
This is Justin's 3rd year in a row ( 2015, 2016 & 2017) being recognized as the Best Insurance Agent in the Lehigh Valley. In addition to Best of the Valley, Justin has also been recognized as one of the Top 10 Producers in the Country and to the Hot 100 List of Insurance Industry Professionals by Insurance Business America Magazine.