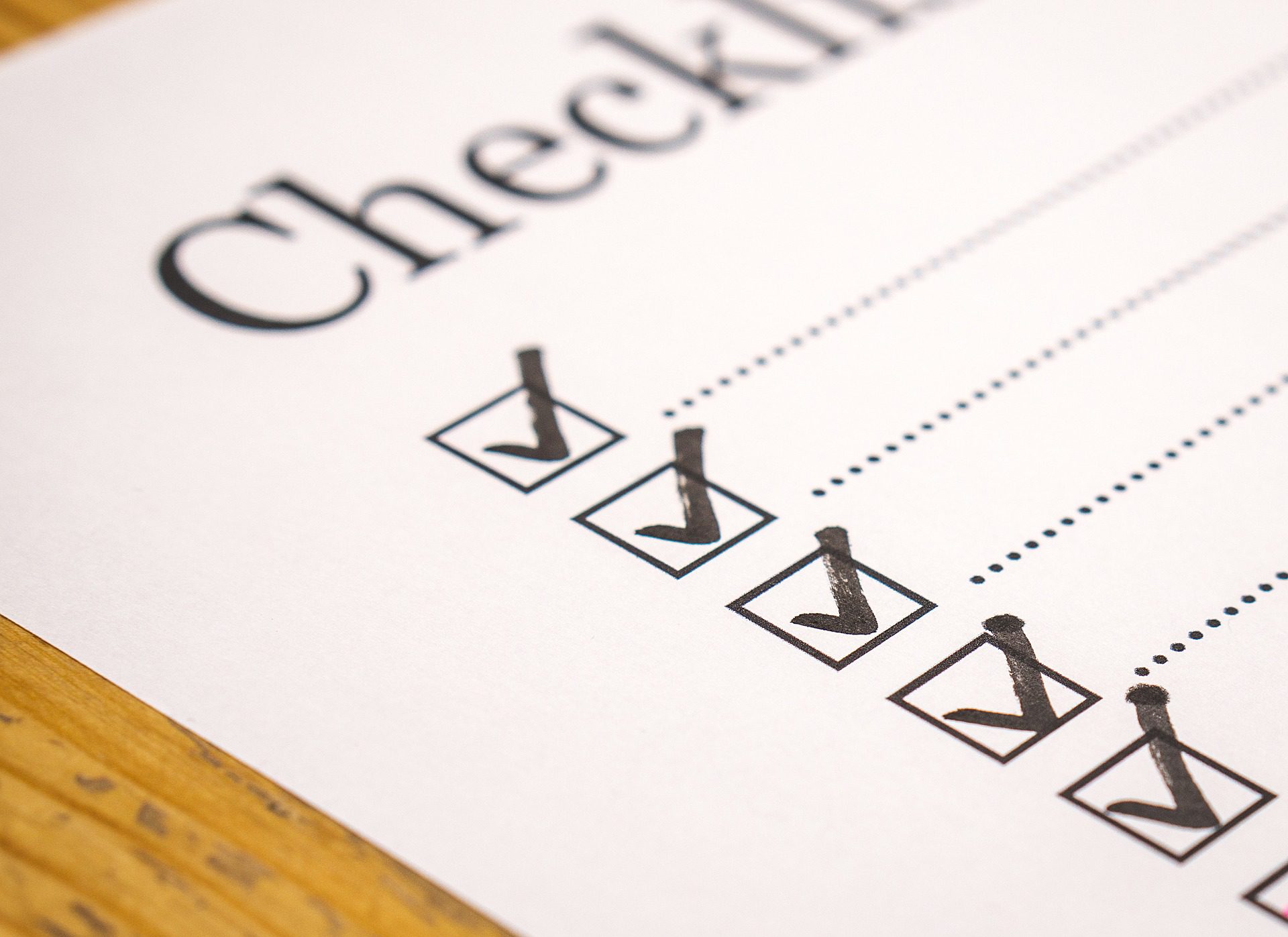 Although it may not be on your to-do list, the start of a new year is a great time to review your insurance plans to make sure that you still have the level of coverage that you need. There are many major life changes that can happen over a year that can result in insurance coverage gaps. Here are some things to consider when talking with your insurance agent.
LIFE INSURANCE REVIEW
Life changes (like marriage, divorce, a new baby, a teen driver, kids in college or caring for an elderly parent), can create a need to make adjustments to your life insurance policy. Some things to ponder if you experienced a major life change:
Do you have

the right beneficiaries in place?

Did you

add dependent

s and need to increase your coverage?

Do you

no longer have dependents

, and need to decrease your coverage?

How would your family manage financially after the loss of a breadwinner?

Do you need more life insurance?
Don't make the mistake of cancelling your life insurance policy in haste to save money. If you need more life insurance without a big premium, consider adding a term policy. (Talk to your agent about more affordable options to protect your family financially).
HOMEOWNERS INSURANCE REVIEW
Your home's value may have increased significantly over the past year, so it's important to ensure that your homeowners insurance is keeping up! If you acquired new valuables, you also want to make sure they're covered under your policy. Here are some things to consider:
Will your current policy provide coverage that will pay off your mortgage?

Does your policy provide enough coverage to rebuild your home today?

Have you made home improvements/upgrades that increased the value of your home?

Do you need flood insurance?

Should you consider umbrella homeowners insurance coverage? (It provides liability protection above your standard insurance coverage).

Did you acquire any valuables like antiques, artwork, or electronics?

Standard homeowners policies extend

coverage to personal possessions damaged by defined "perils," providing coverage up to predefined limits that may be lower than the item's actual replacement value. Wedding rings, artwork and antiques are often excluded, but can be covered by purchasing a "rider." 
AUTO INSURANCE REVIEW
Many people purchase auto insurance and forget about it, but doing so may cost them money. Consider the following when talking to your insurance agent:
Do you have a teenager who just started driving? (Even if they don't have their own vehicle, they'll need to be added to your car insurance policy).

What's your vehicle worth? (As it ages, its value can drop significantly. You can save money by increasing your deductible or modifying your coverage. You may want to drop some coverage like "collision" because it may no longer be cost effective).  

Have your driving habits changed? Are you driving significantly more or fewer miles?
ONE LAST NOTE: KEEP YOUR DOCUMENTS HANDY
If you would ever need to submit a claim, you don't want to be scrambling to try to remember where you put your insurance information. It's important to know where to find your insurance policy, your agent's contact information, instructions for submitting a claim, etc.
---
If you have questions about your current home, car or life insurance coverage and would like to speak with our Lehigh Valley insurance experts, please contact us. We can design a comprehensive insurance policy that can help provide the peace of mind knowing that you and your family are covered Arbor Insurance Group provides life insurance, home insurance, car insurance and other personal and business insurance products throughout the Lehigh Valley, including Allentown, Bethlehem, Easton, Emmaus, Macungie and surrounding areas.