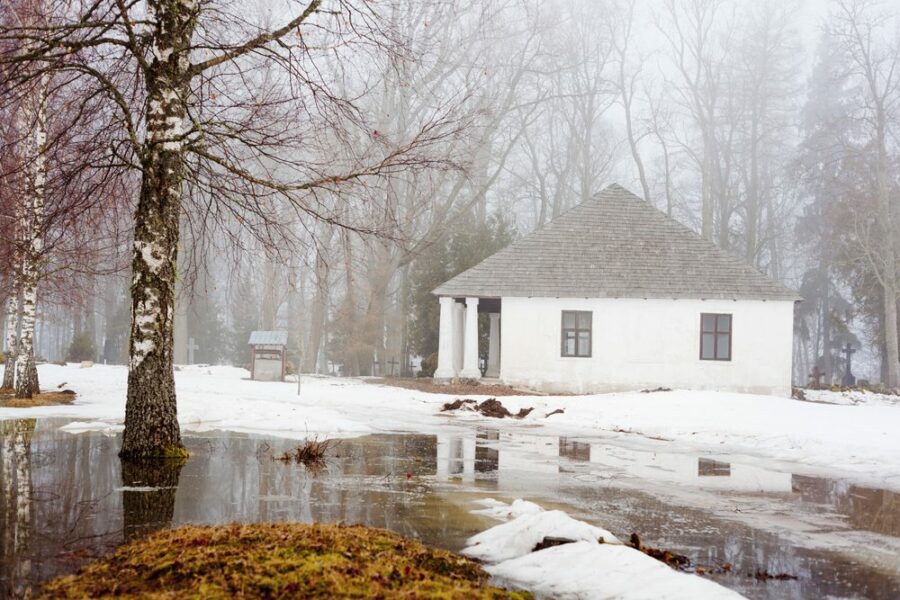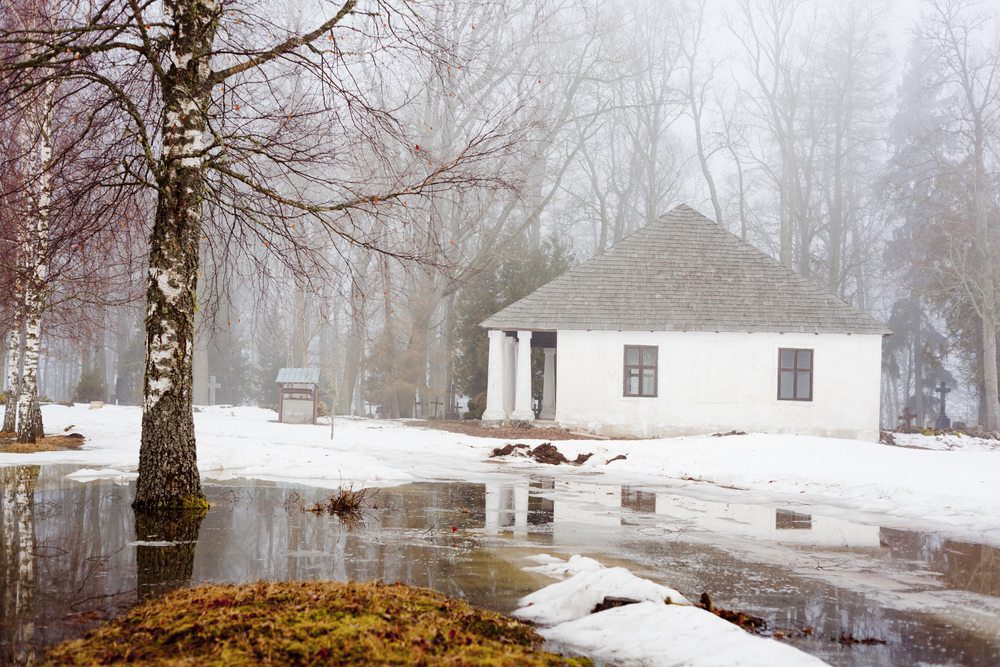 Spring is just around the corner, and the warmer temperatures can cause major problems for Lehigh Valley homeowners. As frozen pipes begin to thaw, leaks can occur if the pipes are damaged or cracked. Heavy rain in early spring can cause flooding if the the ground has not had a chance to thaw (frozen soil makes it hard for rain and melting snow to be absorbed). But with a little preparation, you can prevent water damage in your home. Here's how!
1. Inspect visible pipes, including those located under sinks, for leaks.
Check all water faucets (inside and outside, if possible) for slow water flow or lack of water flow.
2. Check for leaking pipes hidden in ceilings and walls.
Some things to look for include: Frost on exposed pipes; moisture, discoloration or mold on ceilings and walls; Drip sounds you can't see or a water meter running when no water is being used.
3. Make sure the grading around the house slopes away.
The grading should direct stormwater away from the foundation.
4. Inspect the foundation for cracks.
Look for cracks (big and small) that may allow water seepage, and repair them quickly.
5. Inspect gutters and downspouts for damage, and repair/replace as needed.
Make sure your gutters are clear of debris and free from obstruction. Also check that your downspouts are connected properly and that they are long enough to channel water far away from the foundation of your house.
6. Check the attic for roof leaks.
Look for mold, wet or damp insulation and wood rot. It's also a good idea to check your heat pump condensate lines, which are usually located in your attic, for any clogging.
7. Check and replace washing machine connections as needed.
Check to see what type of water connections your washing machine has. If they haven't been replaced in awhile, you may want to replace them to ensure that you have braided stainless steel hoses.
8. Replace old water shut off valves with ball valves.
Older homes were equipped with multi-turn valves which may produce leaks as time goes on and they loosen. It is good practice to make sure you replace these with ball valves to prevent future leaks.
9. Make sure your sump pump is in working order.
If you have a basement sump pump, check to see if it's still in working order and make sure the back-up battery does not need replacing.
10. Invest in a water leak detection system.
Just as it's essential to have a smoke detector in each of your home's bedrooms and common areas, you'd be wise to install leak detectors in places where water damage could start: The laundry room, water heater closet, the bathroom, under your kitchen sink, and so on. These smart devices will alert you if your home springs a leak, so you can take action quickly.
11. Make sure you're protected if damage occurs.
If you are concerned about if and how your lehigh valley home would be covered in the event of water damage, make it a priority to review your home insurance policy before damage occurs.
If you have questions about your current homeowners insurance coverage and would like to speak with our Lehigh Valley home insurance experts, please contact us. We can design a comprehensive insurance policy that can help provide the peace of mind knowing that you and your family are covered.
---
Arbor Insurance Group provides home insurance, car insurance and other personal insurance products throughout the Lehigh Valley, including Allentown, Bethlehem, Easton, Emmaus, Macungie and surrounding areas.